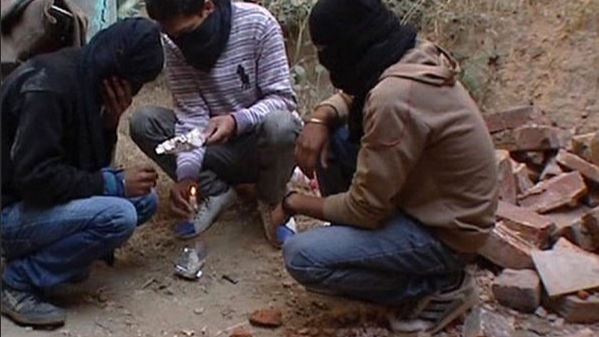 Addiction in figures in India is a frightening statistics as per a recent survey. According to this survey, 14.6 per cent of the country's i.e. 160 million people, are dealing with addiction of alcohol. These figures are from the age group of 10 to 75-year-olds. Surprisingly only one out of 38 addicts, gets treatment for de-addiction.
A recently conducted survey in 36 states and Union Territories across the country, had released a report sometime back. The report on 'Addiction in India', claims that these figures, carries weight due to visits to more than two lakh houses in 186 districts across the country. There were also discussions with 4 lakh 73 thousands people. Assuming that the claims are correct, the state-wise different statistics of addiction is absolutely frightening.
Alcoholism (10 to 75 years old)
14.6 per cent or 16 crore people across the country
Almost 17 times more in men than in women
States with the highest alcohol addiction
Chhattisgarh, Tripura, Punjab, Arunachal Pradesh and Goa
The path to detoxification is difficult
Only 7.7% of addicts try to quit alcohol
De-addiction treatment available to one out of 38
One out of 180 was hospitalized and then treated
Undoubtedly, people who are suffering from drug addiction are in dire need of medical treatment. It is important to note, that many of them are far from getting any such help in any form.
Other addictions
Cannabis 2.2 crore, cannabis 1.3 crore
Major states : Uttar Pradesh, Punjab, Sikkim, Chhattisgarh, Delhi
Heroin, narcotics opium – 6 million
Major states : Uttar Pradesh, Punjab, Haryana, Delhi, Maharashtra
Get rid of addiction in children
No wonder that children are more likely to be addicted to snuff. 4.6 lakh children across the country need treatment while the figure which may get a treatment is far less.
As mentioned earlier addiction in figures has shown a alarming face of a likely future. Obviously, It is in our hand to stay away from the very first touch of addiction to our life. To read more about addiction, please read our blogs on telecart.com. To purchase Nasha Banad – a 100% safe remedy to quit addiction, please visit this page.