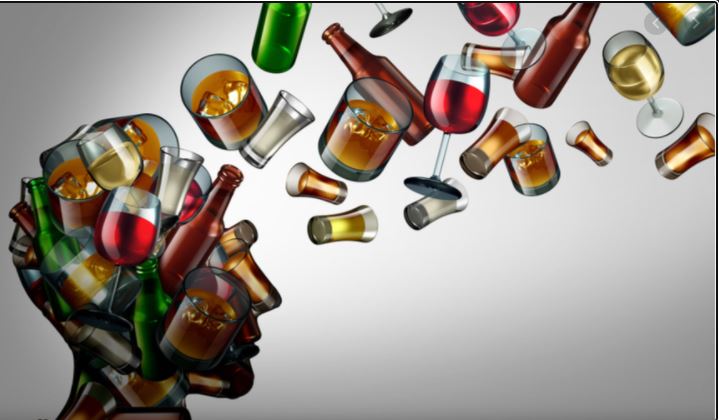 Addiction is not just habit of taking drugs, stimulants somewhere. It is much more than that. In fact, it is a disease in which mind and body both play significant role as a surrender. Although the widespread example of this is alcohol, there are other actors as well which are growing day by day.
Why it is growing ?
Surprisingly addictions are ancient and not recent as some people think. The major difference is the number of people and the growth rate. There were addictions in the past, but there were some restraints on that.
In the past, the most of the society was living on labor, the number of unemployed people was less. Now with the increase in economic income, the per capita subsistence rate has increased. As the addiction became more personal, it became uncontrollable. In many families it is too late to know if a man has become addicted; Until then, others have no idea.
Money involved in the trade is a major issue
Some people strongly oppose addiction, but generally have little success if we think in a broader sense. Though countless families suffer due to it, it is a bitter fact that most of the governments get financial income from addiction directly or indirectly. It is a sad thing that there are countries who has an economy dependent on the drug trade.
Sociopaths are major beneficiary with drug trade. Terrorist movements around the world also feed on this. It is the experience of many countries that enforcement mechanisms to prevent addiction go awry in the middle.
Addiction is not mere personal issue
Addiction is not just a crisis on a personal level. Many countries are plagued by this problem. Even in the village, we know the empire of the drug lords and their dominance in politics.
Why is a person drawn to addiction? There are many reasons for this. Wealth, loss, temperament, sorrow, despair, emptiness, our outlook on life, companionship, etc. are many reasons for this.
The ultimate important part is that addictive items are available nearby and cheaply. Addiction is a part of mental illness. It only starts as a joke or insistence. Eventually the person becomes completely dependent on that addiction. If the relevant substance is not found, the person suffers mentally as well as physically.
There are other reasons as well
Prolonged addiction also causes mental changes. Addictions are not just among the poor. Even among the newly affluent class, addictions like alcohol has become a status symbol.
Addiction seems to have a bit of heredity also. This means that some people are born with a slight tendency to become addicted. But this can be overcome by social norms.
Getting rid of addiction is not an easy thing. Along with strong will, support from close people, it is always beneficial to take a proper treatment. Nasha band is one such product which undoubtedly helps to quit addiction. You can read more about Nasha Band on this website or on telecart.com